Cactus VPN Promo Code 2020
Looking for a promo code for the most "spicy" VPN on the market? You have come to the right place. Indeed, it will allow you to achieve a nice saving of 10%. CactusVPN is already very inexpensive ($3.24/month) but if we can give you an extra boost, we are happy. Click on the button above to benefit immediately.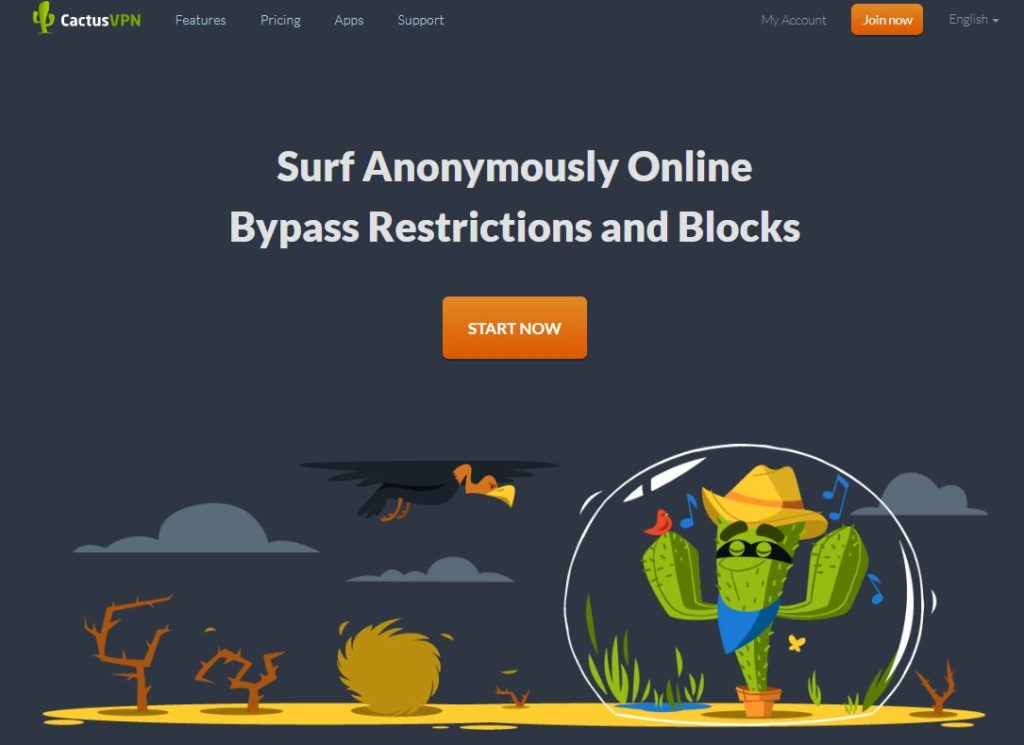 Cactus VPN : advantages and disadvantages
CactusVPN was created in Moldova and is one of the only VPNs to offer a completely free one-day offer. This gives a very precise idea of the tool's capabilities. At the end of this trial offer, you will have the choice of whether or not to continue to benefit from the VPN. Our CactusVPN test gave it a score of 9.3/10, making it a good VPN. You can consult the review. Let's take a closer look at the advantages and disadvantages raised in this test.
As mentioned above, the free offer is one of Cactus VPN's strong points. You will not have any unpleasant surprises in principle since you will have the opportunity to test the VPN for a day. For example, you can use it to unlock your favorite sites such as Netflix (unlock your favorite catalog when you travel for example) or other streaming sites. There are indeed many obstacles if you travel to Russia or China.
Another strong point is that Cactus VPN is optimized for streaming. Netflix is optimized to detect most VPNs on the market. Cactus VPN offers the Smart DNS option so you don't have to worry about that anymore, and watch your favorite movies and series in a relaxed way.
On the weak points side, CactusVPN offers a rather limited number of countries, compared to other VPNs on the market.
How to use the CactusVPN promo code?
To use the Cactus VPN promo code, it's easy. Follow these steps:
Go to the CactusVPN website: cactusvpn.com.
Click on the "Rates" button
Choose your offer (monthly, quarterly, annual) and click on "start"
Find the field "got a promo code?" and click on it.
Use the promotional code.