Samcart (2021 review) : how to increase the conversion of your online products 🤑
Samcart
Starting from $99/month
Les points forts
More than 18 templates available for the conversion of your products.
A true Swiss army knife of conversion: from upsells to bump orders, everything is there.
A free trial is possible for the most interested!
Bringing people to your website is one thing. Putting them into action (and buying several products at once) is another! Fortunately, there are solutions made to make your life easier.
This is the goal of Samcart, a webmarketing tool offering various features to optimize the conversion of sales of your business online. Various templates to optimize your sales are available. We tested the tool for you a short week: here is our opinion! </ Strong>
Samcart: the features
The order bump
In sales psychology, it is accepted that a person is more likely to buy an inexpensive product once they have bought an expensive product.
The order bump or "additional sale" plays on this pychological lever.
This is a small check box to add a product / service, in addition to the product that the user is about to buy.
The best known example is probably that of Amazon. For example, after having added to the shopping cart and before validating it, Amazon will offer for the purchase of a laptop a "breakdown insurance".
The user, about to validate his order, can decide to add this insurance spontaneously, which in the end is little compared to the price of the computer.
Nevertheless, for a computer that would be sold 450 €, it's still + 10% more turnover! Now imagine that you are offering this on all your products: an extended warranty, a 24-hour customer service, insurance, etc.
One way simple to increase your profitability!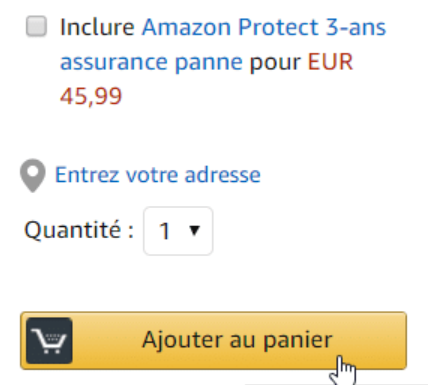 Upsells in 1 click
Upsell is a technique well known to web marketing professionals. Indeed, it is to offer the user during its purchase a more "high-end" version of the product he just bought, against a slightly higher price.
For example, imagine that you are selling an ebook dealing with personal development. Once purchased, you could offer the user an audio version of your book, as well as an additional workbook, and why not a 1-hour consultation with you on Skype.
A good way to optimize your profitability. Samcart can manage upsells in 1 click!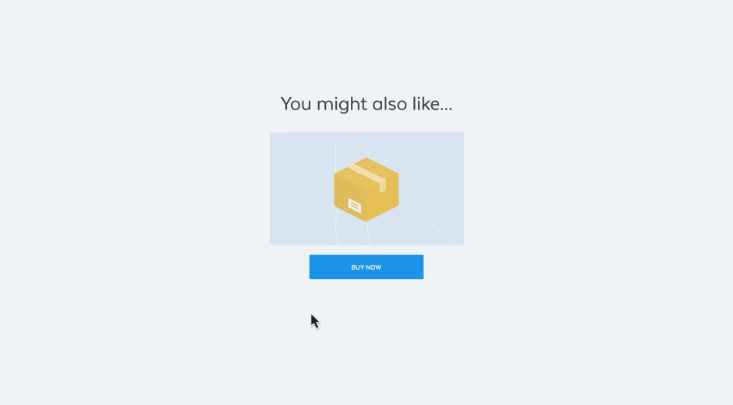 Samcart not only offers to easily create your upsells, but also to optimize them! For that, the A / B testing allows you to test 2 versions of the same page (different wording, different colors, etc.) so that your upsells have a high conversion rate. The goal is to quickly eliminate the versions of your less powerful pages to keep only the ones that work the best.
Payments Plans
Let's take a simple example. You want to offer an online program that allows you to learn how to develop. The course costs 600 € but you find that it is too expensive. However, a payment offer in 3 installments is available. The price of 200 € per month seems softer!
It is proven that by offering this type of payment, your sales will increase by 17.8% on average. Price is often a drag on the purchase, but payment plans can work around the problem. Again, Samcart offers to offer this feature for your business online!
Subscription Saver (Dunning)
This feature allows you to earn sales by offering users the ability to update their credit card information in the event that the information is out of date. This is an important cause of basket abandonment. Imagine that this happens to 1 in 10 customers when buying. That's 10% less turnover! b>
Creating coupon codes and coupons
Samcart also allows the creation of coupons and coupon codes. Offering these options will drastically boost your conversion! Indeed, more than 65% of customers admit that the presence of discounts online is the trigger that finalized their purchase decision.
Free Trial Creation
Being able to benefit from a free trial of a product is the best way to convince a user of the relevance of your offer. Indeed, allowing him to try (for example a webmarketing tool) by himself will allow him to realize whether or not the tool is for him. This may be the best way to convert a prospect into a customer!
Samcart: prices and offers
$ 99 / month.
18+ templates.
Unlimited products
Use payment pages everywhere
Integrated credit card process
One-time payments, subscriptions, tests and payment plans
Advanced statistics and reports
Outlook (abandonment of the basket)
Webhooks
Sales in 1 click
A / B testing
Priority Customer Support
$ 199/month
Includes everything that is included in the "Pro" + subscription:
The Dunning (seen above)
The affiliate center
Dedicated training and support