Dashlane review (2020) : how to never forget a single password again 🔐
Do you often forget your passwords (sometimes even though you created it an hour ago)? Do not panic, it happens to everyone, even the best (me first). Fortunately, we are in 2018 and relief solutions exist. Dashlane is an online solution that will allow you to secure your passwords. After a free registration in 30 seconds, the software offers you to connect directly to your interface via the Dashlane website. Dashlane offers two modes of operation: via its Chrome plugin, and via its site that will serve as an interface.
Dashlane's online interface
The interface is extremely simple. The dashboard has two inserts: the one on the left is the "safe" and allows you to consult:
your passwords
your secure notes
On the screenshot, we can see the list of all the passwords that have been registered by Dashlane right after my registration. Indeed, Dashlane will offer to import all the passwords you have saved in Google. Rather convenient to instantly recover the entire list of your passwords in one click.
By clicking on the first site of the list, Dashlane unveils an insert with:
 
your identifier (if the site requires one);
 
your secondary identifier (usually optional);
 
the password (which you can view using Dashlane's "master password").
The interface also offers you direct access to the site … Pre-filling your password for you! The magic is that you can install Dashlane on several machines (for example your smartphone, your laptop + desktop computer). You just have to log in to Dashlane and all your passwords will be instantly usable. No more excuses to forget them …
Chrome Dashlane plugin interface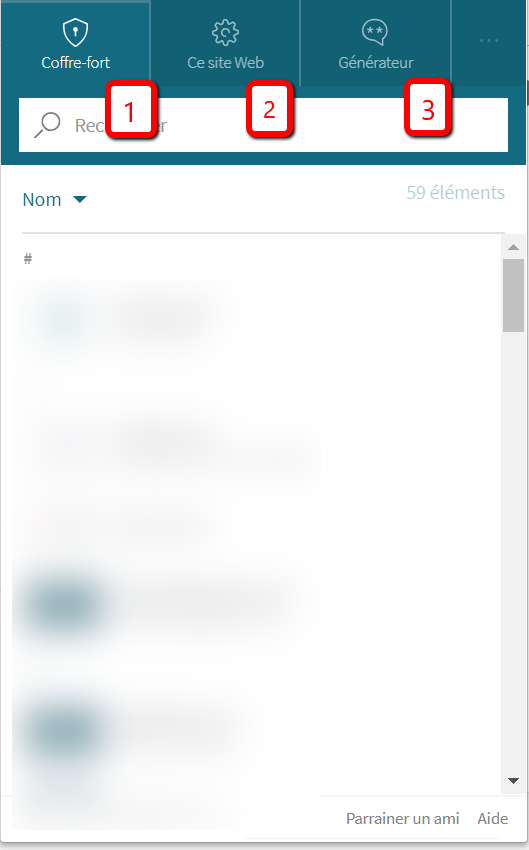 The Dashlane Chrome plugin interface offers a similar interface. We find:
 
the "safe" containing all your passwords;
 
a tab to access the password of the website where you are;
 
a password generator!
The Dashlane password generator
Interesting feature, Dashlane offers a powerful password generator. This allows you to create a strong password in a few clicks.
You can choose to include letters (uppercase or lowercase), numbers, symbols, and special characters.
Then you only have to enter the length of the password (from 4 to 24 characters) and Dashlane will create an invincible shield for you as a password!
The tool will instantly tell you if your password is strong or weak, with the associated color code.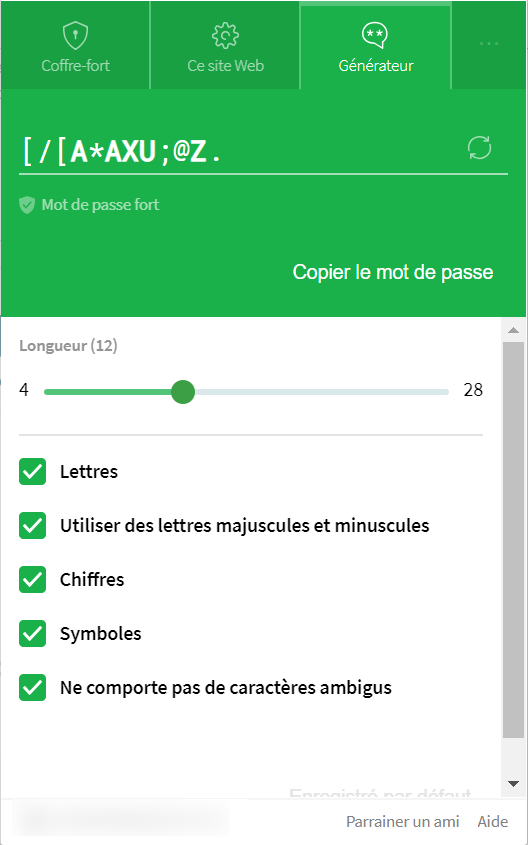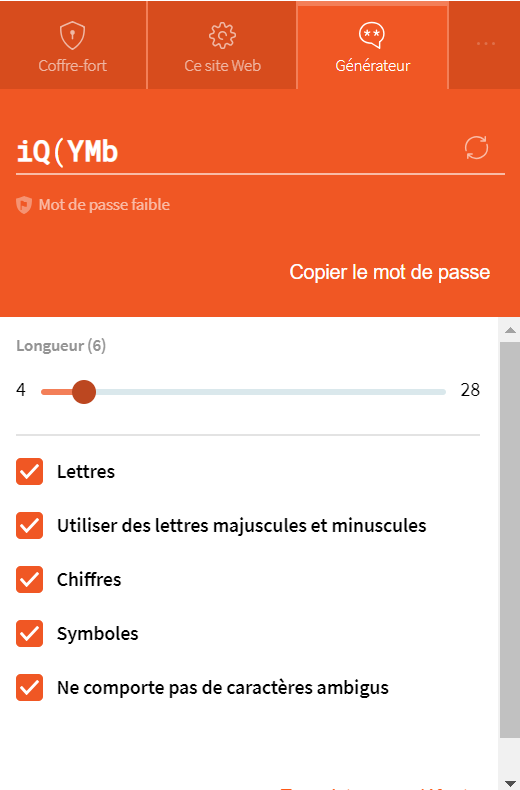 Dashlane: our definitive opinion
After being able to test the Dashlane Password Manager for a few days, I only have one question: why did not I install it earlier?
I'm sure you regularly forget your passwords online, or store them in files you never find.
Everything here is centralized and accessible on all your devices.
The best in all this? The basic formula of Dashlane is totally free, for life.
The free formula can totally suit the majority of users. The subscription is then completely optional.
Dashlane: how much does it cost?