NordVPN (Review 2020) : what is this VPN worth?
On our website, we are used to testing tools for web professionals. Today, we would like to depart from the regulations by highlighting a new category of services : VPNs.
Cyber security is an increasingly important issue in an era where we are constantly connected. Even for webmarketing enthusiasts! That's why it is becoming more and more essential to protect yourself from hackers and other malware when surfing the Internet, whether you are a company, a startup or even a private individual. For this, a VPN is the "ultimate weapon" you need. We have tested NordVPN, a popular tool, for you. What is it worth?
This is our review 2019!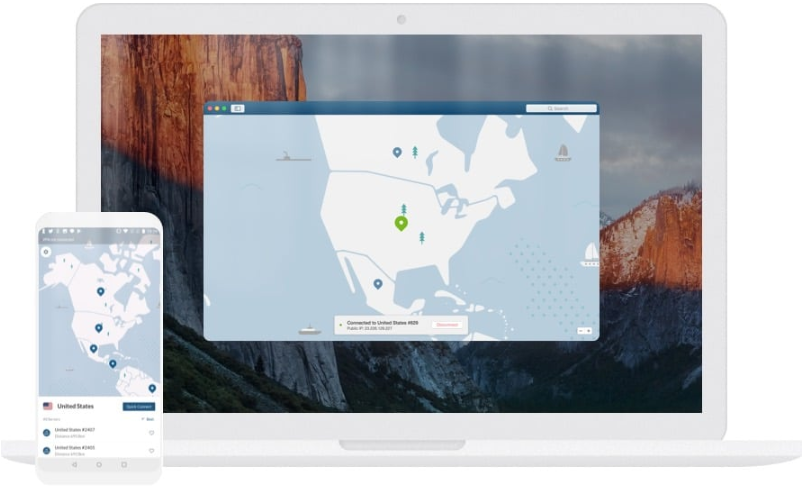 Secure navigation
To begin, a little technical point is required so that you understand how a VPN works. Usually, when you surf the Internet, you must connect to your Internet service provider, which then redirects you to the desired site. It is therefore normally a "mandatory" intermediary.
This is where the VPN comes in: it allows you to connect to the Internet via a remote server, managed by the VPN provider (in this case NordVPN). The connection data that moves from your computer (or other device) to the desired site is then encrypted and hidden, allowing you to surf the Internet anonymously.
What are NordVPN's arguments about security?
AES : NordVPN uses an encryption standard called "AES" or "Advanced Encryption Standard". Without going into detail, it was used by the US government (excuse me for a moment!) to protect classified information, and by the NSA to protect its data and the country's security… In short, it's credible!
Cybersec : this is a technology developed by NordVPN to enhance your online security. How? How? For example, by automatically blocking dangerous sites and malicious software that may affect your device. The same applies to abusive ads that will no longer be displayed. In short, this is a hybrid between antivirus and ad blocking software. The best of both worlds!
Double encryption: Surprise guess – what could be better than encryption?…. Double encryption! NordVPN offers this feature, soberly called "DoubleVPN". This guarantees a higher level of security. This can be particularly useful in countries subject to censorship and where you will need real anonymity (e. g. China), if you are a journalist, blogger in a "sensitive" country, etc. You are thus hidden behind several servers via what is called a "VPN tunnel". Your address is encrypted twice !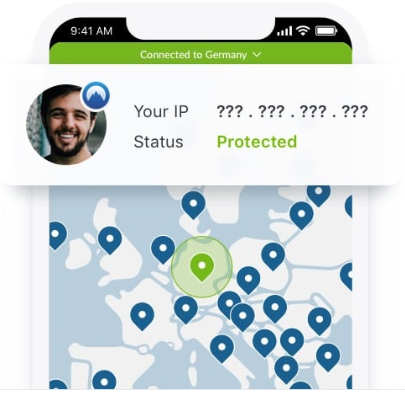 Confidentiality of your activities
Let's be honest for two seconds: you want to use a VPN because you don't want anyone to have access to your online activities. Not even your VPN service! NordVPN ensures that this is indeed the case. For this, the software policy is strict: no data register ! Moreover, the tool does not depend on European or American legislation. A good point to guarantee the total independence of its service.
Then, this software offers a very interesting feature called "Kill Switch". This automatically blocks your device in case the VPN connection is interrupted. Your sensitive data is protected 100% of the time, whether you are connected or not. No malware will be able to access the Internet, your IP address will not be "bare", even for a second. How does it work?
This feature prevents you, by prevention, from using an Internet connection when your online browsing is not via a VPN. An additional security that we greatly appreciated. That's the icing on the cake!
Finally, NordVPN offers a "DNS leak test". By accessing it, you will be able to compare your current IP address with your standard IP address. If they are similar, then there is a problem and your ISP will have access to your data (which is not the purpose!). This tool ensures that 100% of your browsing goes through the VPN service you have subscribed to, including DNS requests. This may not be the case, especially if you have configured your VPN incorrectly, or your system has been reset.
Unlimited VPN
NordVPN prides itself on providing an "unlimited" service. As good geeks as we are, we wanted to check whether the arguments used are simply "marketing" or not.
Here are the different strong points highlighted:
"Best VPN for streaming" (Fast and efficient)
NordVPN highlights the number of servers and countries in which it is possible to obtain an address. The goal? Provide access to the many sites that are subject to a geographical filter. For example, in a country like China where Google is inaccessible. This way, more than 60 countries and 5000 servers are available, which is a significant choice.
In addition, the VPN connection speed is an important selection criterion. Indeed, streaming means downloading significant data. Especially if you are on Netflix and watch your videos in very high resolution…. NordVPN makes it a point of honour to offer an excellent and optimized speed for your "Netflix" evenings. 😉
The contract is fulfilled as we have seen an impressive connection speed and a choice of corner servers.
Secondly, NordVPN promises operational excellence in terms of P2P efficiency. How and why? The software supports P2P activities and allows military-grade (and therefore world-class!) activity encryption, extra fast download speed and unlimited bandwidth.
A VPN is the solution of choice for P2P users, whether to transfer sensitive data (for example if you are in companies), or for your "various" online activities.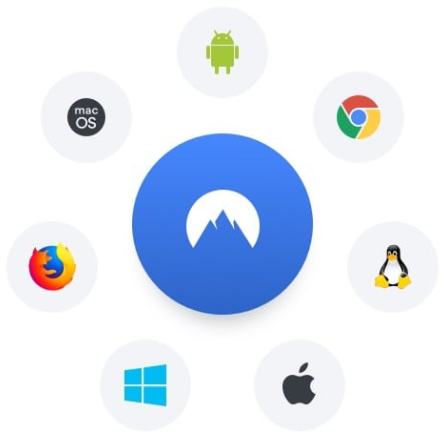 Compatibility with your devices
Finally, NordVPN allows you to secure 6 devices: computers, smartphones, routers, etc. You can download the software for your PC (or mac, linux), smartphone (Android or iOS).
Our opinion on NordVPN
NordVPN is a basic, unpretentious VPN that offers everything you would expect from a decent VPN. It serves a unique function, and it does it very well: to guarantee you a level of security and total anonymity online. It's a successful bet since for the modest sum of $2.99/month, you will be invisible to everyone, like a ghost! 👻
NordVPN : offers and rates
NordVPN offers 3 offers depending on the subscription period you wish. For each of them you will have:
Access to more than 5000 servers worldwide
No data collection
VPN connection with 6 devices
The rates are therefore:
3 years (the most economical) – $2.99/month
2 years – $3.99/month
1 year – $6.99/month
1 month – $11.95/month
We advise you to opt for a month of testing to get your own idea…. And to switch to a 3-year package if you are satisfied with the service.