Leadfox coupon 2020
Are you looking for a coupon to save money on your subscription to Leadfox, the marketing automation solution? You've come to the right place. Click on the button below to take advantage of it quickly.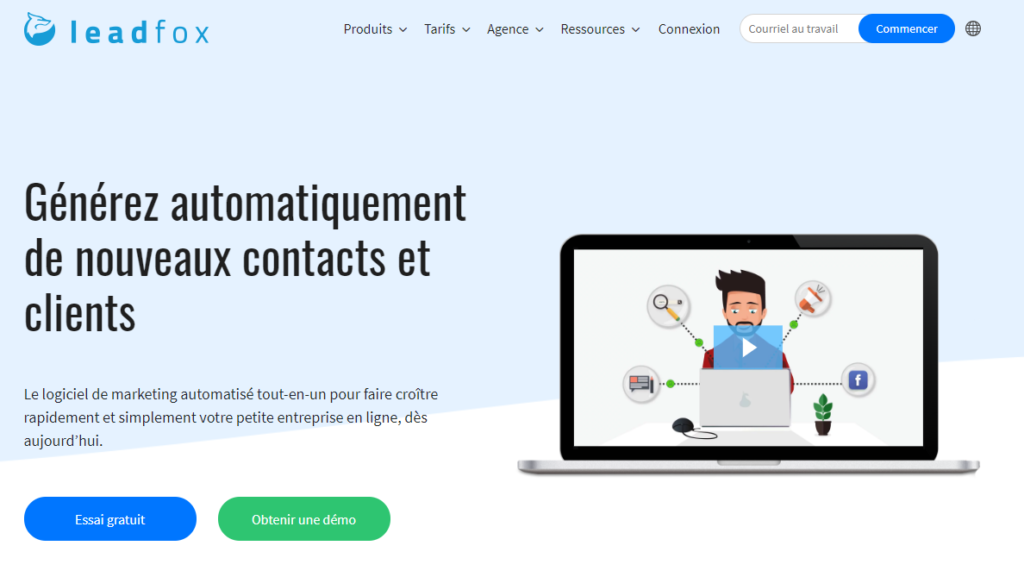 Leadfox is an emailing solution that we have tested. Leadfox obtained an excellent score of 8.9/10, which makes it a very good tool to manage your mailing list. The tool is very complete since it allows :
to create your own personalized email campaigns.
to use different marketing tools.
to manage the contacts in your mail list.
to have a reporting tool.
Leadfox is thus a 360 solution dedicated to emailing allowing you to communicate with your email list. Whether you are a blogger with a small audience or a company with big needs, Leadfox will be able to help you. The first subscription offer starts at $50/month for 500 contacts, while the higher offer allows you to manage up to 20,000 contacts. A personalized offer (if you have more than 20000 contacts in your mailing list) is also available.
If you already use another emailing solution, it is good to know that Leadfox allows the migration of your data. You also benefit from the support of a dedicated account manager from the Arctic offer.
Leadfox coupon: how to use it?
To use your Leadfox coupon :
Go to leadfox.co
Create a free account.
add your website.
select your website and choose a package
Look for the "coupon" field and fill it out.