Mailify promotional code 2020 – 20% free on your subscription
Are you looking for a Mailify promotional code? Looks like the luck is on your side. This code will allow you to benefit from a 20% discount on your annual subscription to the emailing solution. Click on the button below to benefit from it!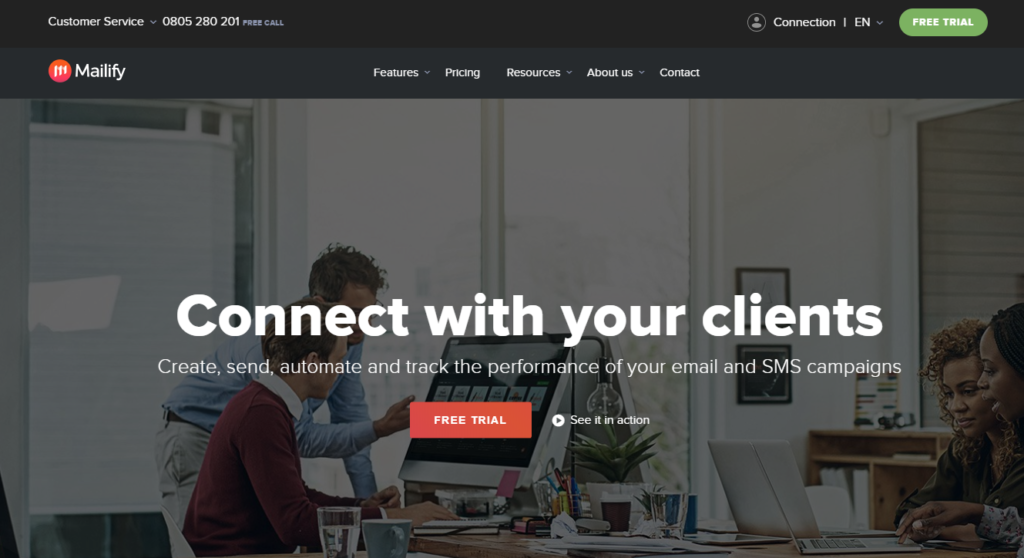 As a reminder, the Mailify software obtained a score of 7.8/10 in its dedicated review, which makes it a very good quality emailing tool. The tool will be useful if you have recurring Email, SMS marketing and Marketing Automation needs. Indeed, the three main functionalities proposed by the tool are as follows:
manage your emailing campaigns
manage your marketing SMS campaigns
manage your marketing automation
other features: creation of landings pages, pop-ups, registration forms for your site, and also offers an account option for multi-users.
Mailify, your emailing campaigns managed in a simple way
If you are a webmaster, or a startup with a regular audience and want to build even more loyalty, building a quality mailing list is a necessary step. Mailify will therefore allow you to communicate with this audience "en masse". This means that you can send several thousand emails at a time to all your contacts. The tool includes a very simple to use form creation feature. 
Manage your SMS marketing campaigns with Mailify
In addition to offering email marketing functionality, Mailify also offers mass SMS sending. It is a very effective tool, since unlike emails that often end up in the spam box, SMS is instantaneous, and received directly by your customers. Indeed, it is enough to walk in the street and observe around you: everyone is permanently on their mobile phone! If you wish to announce exceptional promotions, a special discount on the occasion of your subscriber's birthday, Mailify is adapted. 
How to use the Mailify promo code?
Nothing simpler, just fill in the following field:

You can also click on the following link to apply the promotion directly to your shopping cart.