Nuance (Dragon Naturally Speaking) Promo Code 2020 > 20% discount
Are you looking for the latest Nuance promo code for one of the products in the range? Dragon Naturally Speaking, Omnipage or Power PDF, you can benefit from a 20% discount on the purchase of your product. Click on the button above to benefit from it!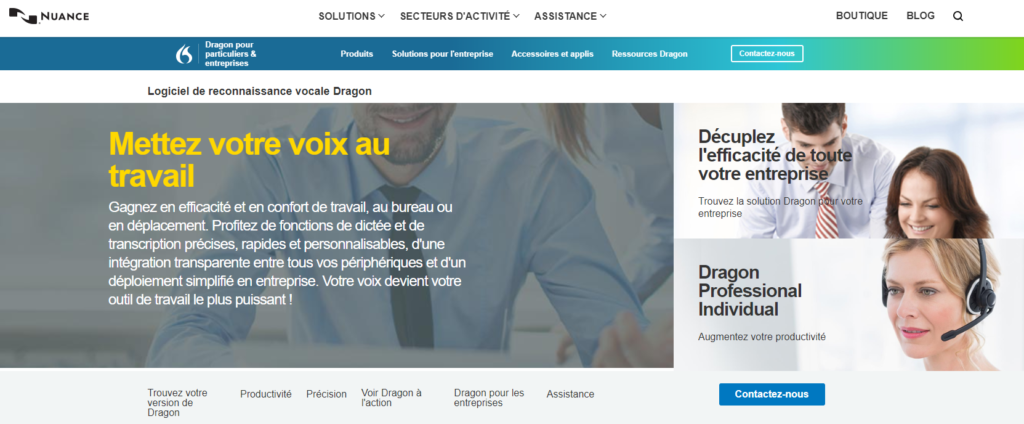 As a reminder, Dragon Naturally Speaking scored 9.2/10, making it one of the best voice transcription tools tested on our site. The tool, offered for 159€ by Nuance, has several qualities. The first strong point we have highlighted is the accuracy of speech recognition. Indeed, this is the main test criterion here. If speech recognition accuracy were low, Dragon would have received a much lower score.
Then, Dragon can be used both when writing your documents and marketing content, as well as when surfing the Internet. Finally, the tool can be used to post on your social networks. Interesting for community managers who want to save time!
Finally, the tool allows you to create your own voice commands. For example, "go to the line" or "skip a line" when writing on a Word document. The software is therefore very versatile and can be used in a variety of situations.
Nuance Promo Code: for which products?
The Nuance promo code can be used with the following products:
Dragon Naturally Speaking (Professional Individual / Group)
Productivity software: Power PDF, OmniPage, PaperPort

How to use the Nuance Promo Code ?
It's very simple.
Go to the site Nuance.
Add any product from the Nuance range to your shopping cart.
Search the "Enter a promo code" field.
Enter the promotional code.
Click on "Apply".