Roboform Discount Code – 25% discount
Looking for the latest discount code for Roboform? This will offer you a 25% discount on your subscription to the password manager. If you wish to get the last discount, click on the button below: the discount will automatically apply to your shopping cart.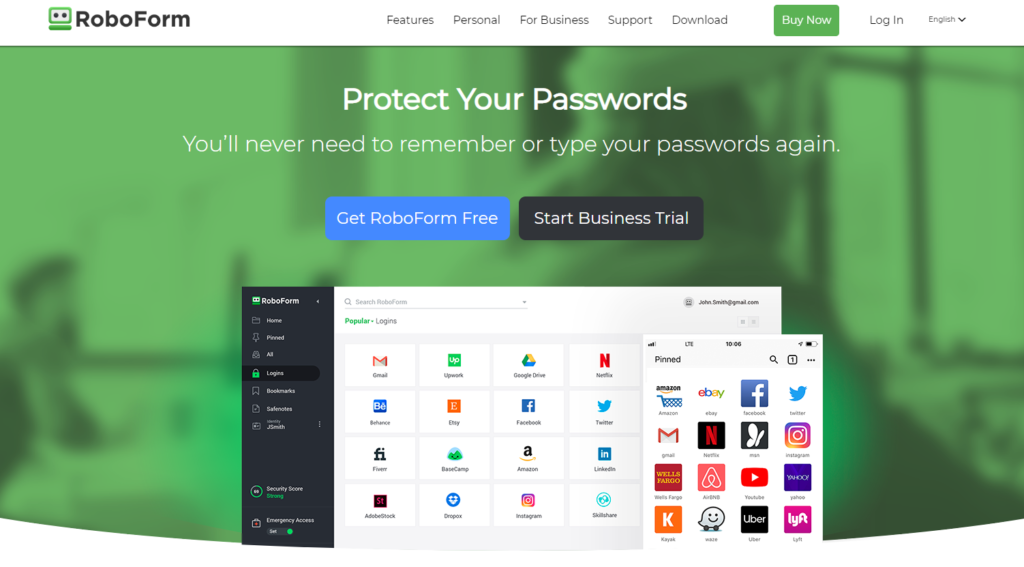 In our test, Roboform scored 8.7/10. A very good rating that makes it one of the top best password managers on the market in 2019. On the functional side, we find everything we can expect from a good password manager:
Save your passwords
Secure password generator
Automatic filling of online forms
Available on all your devices (smartphone, PC, tablet…)
Sharing your passwords
The main advantages retained during our test were the presence of an application for each device, its low price and the possibility to share your passwords in a secure way. Rather interesting if you want to subscribe an offer for your family or company, for example.
The integrated password generator allows you to generate passwords of varying lengths on the fly, containing or naming special characters, numbers, letters, symbols, etc. The more complex the password, the more invulnerable it will be!
In addition, your data is protected with 256-bit AES encryption. An invincible military grade encryption.
On the interface side, Roboform offers an easy and intuitive dashboard. Anyone can use it, no matter how old it is.
The other advantage is of course the automatic filling of forms. Go to your favorite site (Amazon for example if you want to shop) and by going to the login page for your account, the identifiers will be filled in automatically. A must-have!

Roboform delivery code: how to use it ?
To use the Roboform promo code, nothing could be easier. Here's how it works:
Go to Roboform's website
Click on "Buy now"
Click on "Buy a license"
Choose your offer (individual, family, business) and click on "add to cart"
Fill in the discount code and take advantage of your discount.