Sellics Coupon Code 2020 – Save $240/year 🚀
Looking for a coupon code for Sellics, the software dedicated to your Amazon FBA business? This will allow you to benefit from a (big) saving of $240/year on your subscription. Click on the button below to benefit from it!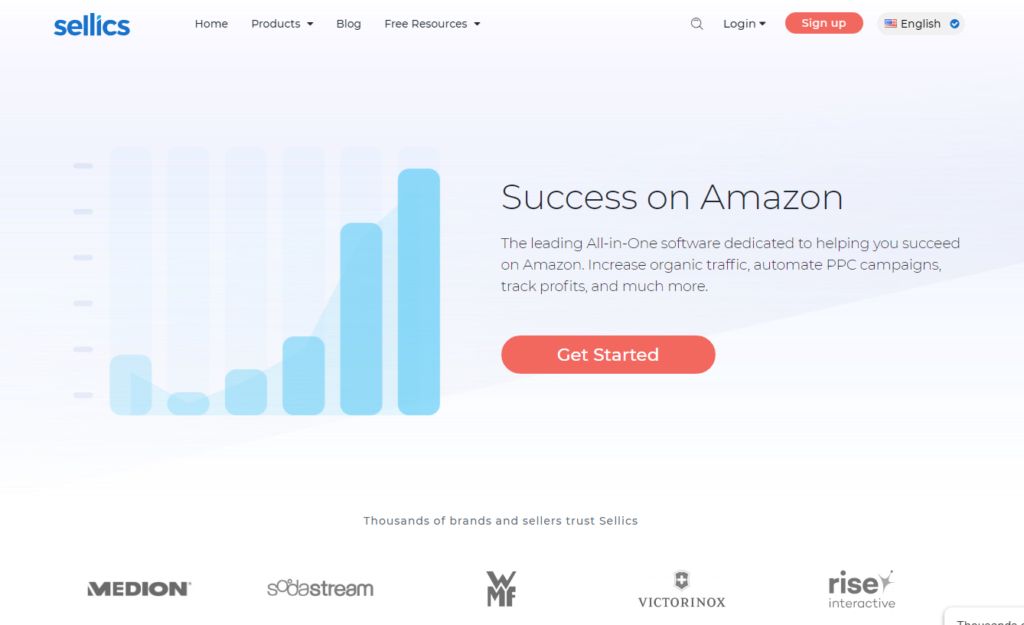 Sellics is a SAAS software that will allow you to propel your Amazon FBA business to the stars. Indeed, Sellics' dashboard is called "Cockpit", a customizable dashboard where you will find everything you need:
Follow-up of your sales and turnover
Tracking keyword positions on Amazon result pages
Customer feedback left
PPC widgets
This will give you a complete overview of the income generated (filters by "organic" income and "paid" income obtained through advertising). This will display the costs, allowing you to immediately display your realized margin.
The "Rankings" widget allows you to track the positions of your keywords, just like an SEO software. This reporting is done on a daily basis. You can manually add the keywords to follow, and find those that may be most relevant to your business.
Finally, two other interesting tools are available: the product detector and the niche analyzer. The first one allows you to estimate the revenues generated by any product on Amazon. The second allows to analyze a niche in its entirety (average price of products, dominant brands, sales volume, etc.).
Sellics obtained a score of 7.7/10 in our review. It is a very good tool dedicated to Amazon FBA. The tool is easy to use, complete and the basic offer is unlimited. We also invite you to consult our comparison of the best Amazon FBA tools to get an idea of what the main competitors are offering. 
How to use the coupon code Sellics
To ensure that the discount is correctly applied to your Sellics order, use the Sellics coupon here: