What is the best free alternative to Mailjet?
Looking for an alternative to Mailjet?
Looking for an emailing software, alternative to Mailjet? Do you want an emailing software that meets your specific needs? We advise Sendinblue .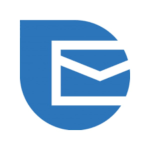 We have tested Sendinblue recently. It was rated 9/10, making it one of the top rated emailing tools on our website. You can find the Sendinblue review here. Sendinblue offers a free offer to send 300 mails per day. This allows to get a first idea of the quality of the tool.
Here are the features that Sendinblue offers:
creation of newsletters
management of mailing lists
Detailed campaign statistics
SMS marketing
What did we deduce from our test? The first big advantage of Sendinblue is that it constitutes a complete offer in marketing automation. Indeed, you can not only manage the emailing part of your business, but also the SMS marketing part (interesting if you work for an e-merchant).
Then, its second quality is to be very easy to use. In addition, the tool offers many templates (suitable for creating your welcome emails, promotions, etc.).
To have a more complete idea of the different emailing software of the market, visit our comparison here.