What free alternative to Combin for Instagram?
Alternative to Combin: our favorite choice
Combin is a bot dedicated to Instagram that we recently tested on our website. However, there are free alternatives that may be suitable for you. That is why if you are looking for the best alternative, we advise you Jarvee.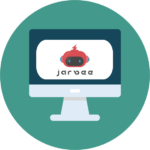 Jarvee is an Instagram bot that scored 8.3 out of 10 in our dedicated opinion. It is not only a bot that will be used for your favorite social network, but also for others, such as Facebook, Linkedin, Tumblr, Pinterest, etc.
The settings that can be configured are extremely numerous. Everything is done to allow you to make the bot's activity as natural as possible, close to that of a human being (configuration of the activity time, days, number of likes and maximum comments to submit, time between each follow, etc).
The classic follow/unfollow features are present and will allow you to get your Instagram account off the ground. However, be careful to take your precautions! Banns can happen quickly if you abuse your Instagram bot. Remember that it is only a tool to be handled with care. Instagram can terminate your account overnight, without warning.
Finally, if you want to have a more complete view of the best Instagram bots on the market, do not hesitate to visit our comparison!