Versoly Coupon Code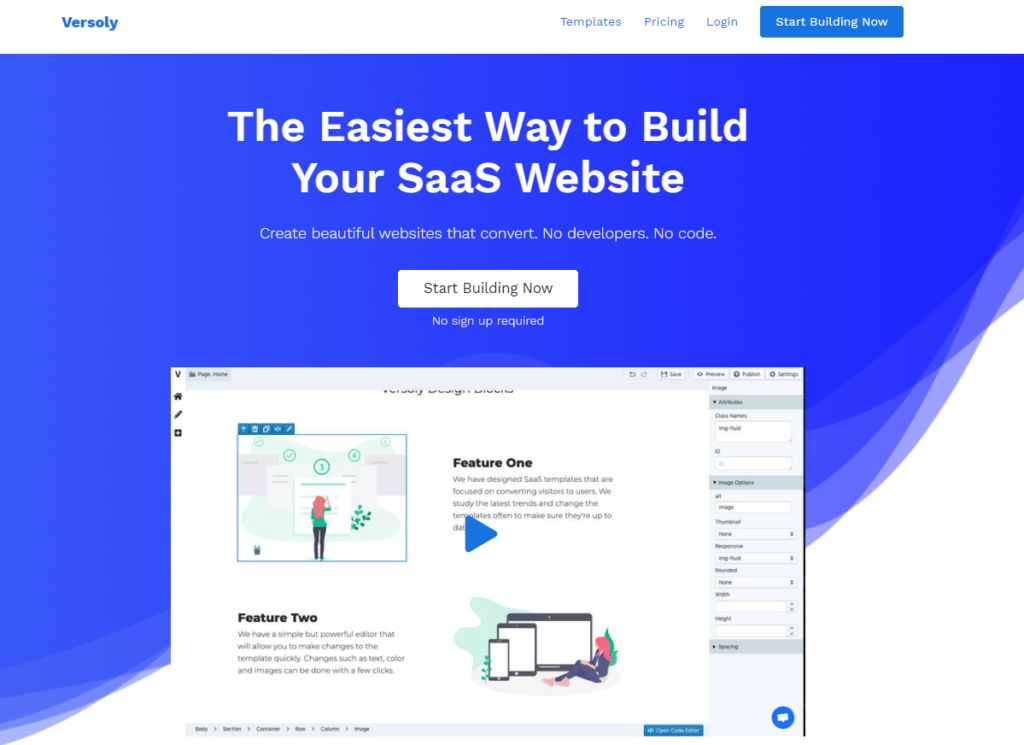 Versoly is a page builder that allows you to create pages optimized for your SAAS project. The tool comes in the form of a drag and drop builder and offers several ready to use templates to create a landing page in a few tens of minutes. Here are the main features of versoly :
Page builder : Versoly allows you to quickly create a sales page for your SAAS tool. It is possible to start from ready to use templates and to modify them with the drag and drop editor.
CMS (Content Management System): Versoly also allows to publish blog pages (as WordPress would do for example) in less than 5 minutes !
Creation of forms: Versoly also allows you to create landing pages to collect the email addresses of your users. This can be interesting if you want for example to put a waiting page during the creation of your tool.
Analytics tool: statistics to understand the source of your traffic allow you to know more about your customers.
Optimized for SEO: the landing pages created with Versoly are optimized for SEO: they will be easily indexed and will be quickly referenced.
Versoly coupon code: how to use it?
To use the Versoly code coupon, nothing could be simpler:
Go to versoly.com.
Create a free account.
Click on "Upgrade to pro."
Enter the coupon code "TOOLS15" and get the discount.
Tell us thank you! 🙂