360 Total Security Coupon code – 10% discount
Are you looking for a promotional code for your 360 Total Security antivirus? You have come to the right place. Our promotional coupon will allow you to save up to 35% on your antivirus offer. Indeed, you will be able to save up to 35% off for 3-year subscriptions, and 10% off for 2-year subscriptions. Click below to benefit from the coupon code.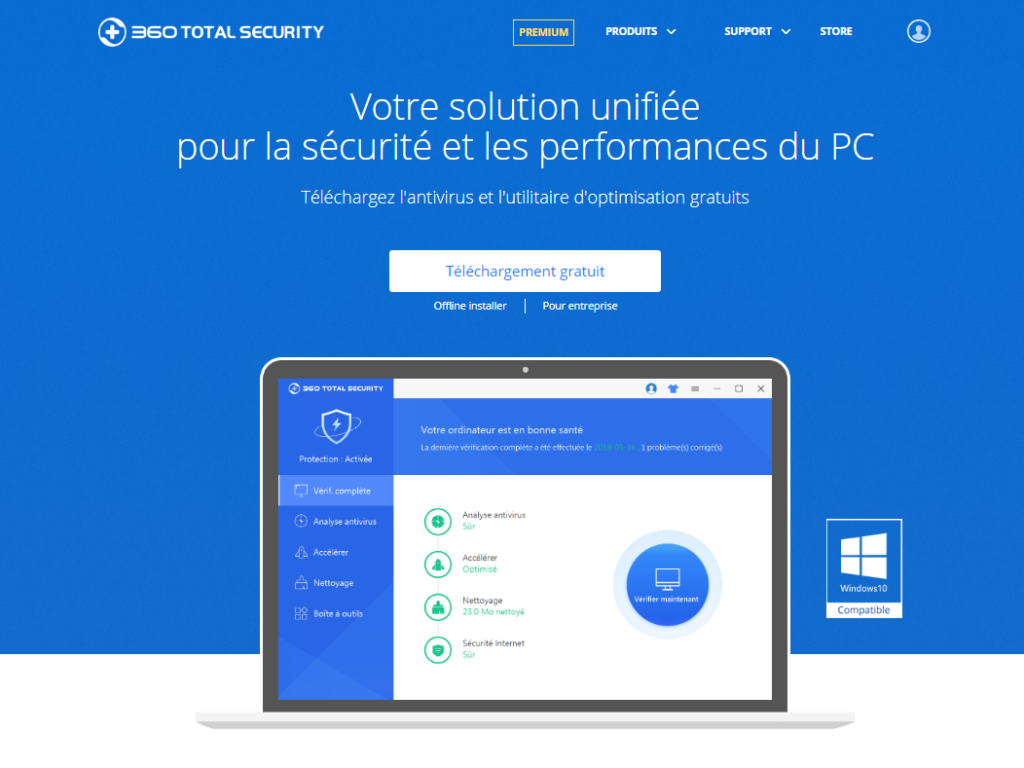 360 Total Security is a solution dedicated to the global protection of your PC, but not only. A part more focused on the performance of your PC. Indeed, we were able to test here this antivirus. The tool scored 8.9/10, making it one of the best antiviruses we have ever tested. The strong points identified are as follows:
A very easy to use interface
The ability to optimize your system's performance (as we will see below)
A low price, below competitors
In terms of functionality, we were able to test the detection and blocking of malware, such as ransomwares and other malware. This protection is available in real time and analyzes your files constantly in search of potential threats. 360 Total Security also allows you to update your obsolete programs automatically, in order to avoid system failures.
In addition, your documents will be protected using a technology called 360 Document Protector. Cloud technology is thus used to protect your files.
The latest feature of 360 Total Security allows you to optimize the speed of your system. A strong point not to be overlooked: having a secure PC is good. Having a secure and fast PC is better!

Coupon code 360 Total Security: how to use it ?
To use the promo code, follow these steps:
Go to 360 Total Security website
Choose the product you are interested in (click on "Premium")
Click on "Show rates and packages"
Choose the offer of your choice (2 years or 3 years to benefit from the coupon code)
Click on "coupon code".
Use the promotional code available on this page.
Take advantage of your 10% (2 years) or 35% (3 years)
discount