Nordpass Coupon 2020 – 50% discount off
Looking for the latest coupon for NordPass? It's your lucky day, since you've come to the right place. Indeed, our code will allow you to benefit from a 50% lifetime discount on your monthly subscription. A great economy! Click on the button below to discover your coupon code.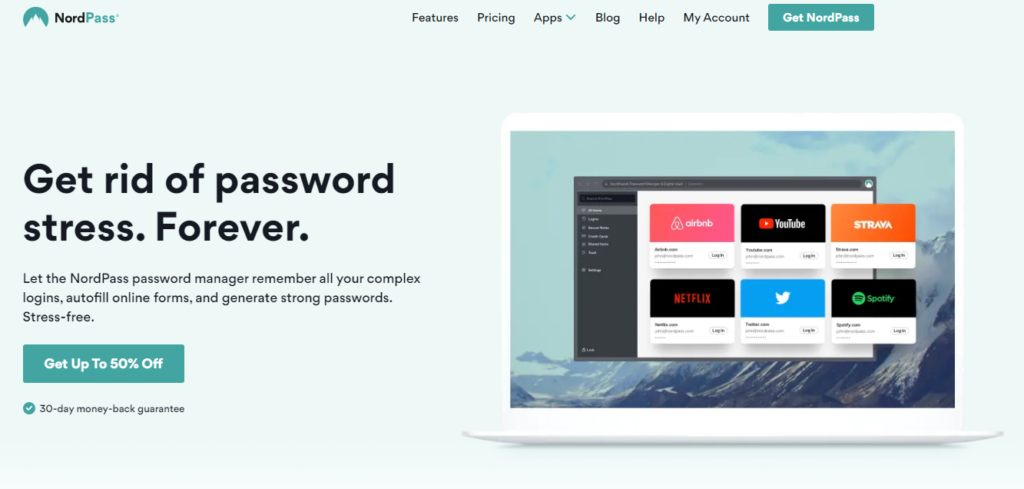 NordPass is a new player in the password management market. Indeed, the company behind this tool is none other than the one that created NordVPN, one of the most famous VPNs in the world. That's why we were immediately curious: we wanted to test the tool by ourselves.
NordPass offers several features focused on securing your passwords. This is how we find:
encryption of your passwords for optimal security
auto-completion of your passwords
presence of many applications for Nordpass
Data encryption
On the data encryption side, NordPass uses 256-bit AES encryption, considered to be the highest security standard on the market. NordPass also offers the XChaChaCha20 encryption system used by Google and Cloudflare to protect their data.
To access your password list, simply store your master password. This gives access to your Nordpass safe. We also advise you to use a long and complex password in order to have a high level of security. It is better to have to memorize a single password, rather than tens and tens (which often look alike).
In addition, it is also possible to use your biometric fingerprint to authenticate yourself. This is the most secure way to secure your Nordpass account, as your footprint is truly unique. If you already use it on your smartphone, then you can use it on Nordpass. Nordpass proposes as we have just seen, a mobile application (Android and iOs).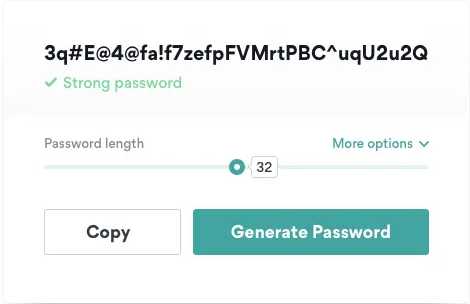 A safe of passwords
This is its main use, Nordpass allows you to store not only your passwords, but also to fill them in automatically when you want to access your favorite sites. Thanks to the different applications and plugins available (Android, iOs, Chrome, Firefox, Opera…) Nordpass can be used anywhere, anytime.
NordPass also allows you to share your passwords with other users. It is sufficient if the person to whom you want to send a password also has a Nordpass account. The exchange is totally secure. Simply use the "Share" feature available for each of your accesses.
In addition, an "Import" feature is available if you want to change your password manager (if you use Dashlane for example). Just import a CSV file, and you're done!
Nordpass also allows you to create your own secure passwords with a dedicated feature. Just choose the length of your passwords, if you want to insert special characters, and everything is fine! The passwords generated are unique and highly secure, far more than those you could spontaneously create.
NordPass coupon: how to use it ?
To use the Nordpass coupon, do this:
go to nordpass.com
click on "Pricing"
Search the "Got coupon?" field and enter our coupon (to get 50% discount!)