Customerly Coupon code 2020
Looking for the latest coupon code for Customerly? This chatbot will be indispensable for your company, as customer relations have become a priority. Our coupon will allow you to save money on your subscription. Click on the link below to benefit from it.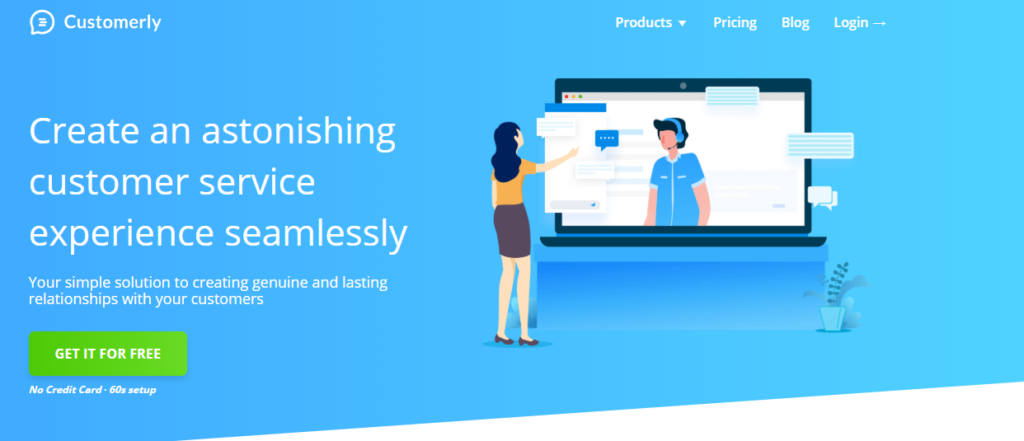 Customerly is a chatbot created in Ireland that offers an all-in-one service combining both online chat and customer relationship management (also called CRM). The tool scored 9.2/10 in our dedicated test. The main advantages we have identified are multiple:
full chatbot customization possibilities.
Several subscription offers available.
the automatic collection of your customer data.
Customerly thus allows visitors landing on your site to leave their positive/negative opinion easily, without having to search for a contact form. This will allow you to respond quickly and thus minimize the rate of dissatisfaction and maximize your conversion rate. Fast customer service is always well received!
Something that may seem secondary (but it isn't!), Customerly offers the possibility to customize the chatbot to your colors. You can also choose where the chatbot appears on the screen (left or right corner?). Customerly also allows the automatic collection of visitor data. You will be able to collect email addresses and phone numbers in order to enlarge your email list. This information will then be displayed on your dashboard.
Finally, Customerly also acts as an "intelligent redirection" service. If the Internet user does not find an answer to his question, you can define to whom he will be redirected: technical service, support, marketing service, etc… So that your collaborators take over efficiently.
Customerly coupon code : how to use it ?
To use the Customerly coupon :
go to customerly.io
click on "try it for free" and create a free account if you don't already have one
Once on the dashboard, click on "upgrade" and choose the subscription offer
Look for the field "add a coupon code" and use the coupon code Customerly.
Take advantage of the discount applied to your account.